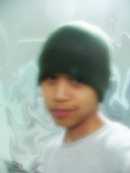 Milhan Bustam
Speciality: Designer, Interior/Exterior Decorator, Visualizer, 3D Modeller
Location: Subang Jaya, Malaysia
Primary Language: English
ICQ:
Website or Homepage:
Skype:
Phone: +60132768349
Years in Business: 1-3
Primary Software: AutoCAD, Photoshop, 3Ds Max, V-ray
Relocation: No
Resume/Info:
Qualification: Diploma in Interior Design (UiTM) Ba (hons) Interior Architecture (UiTM) Project Designer
Design and build for Restaurant, Offices, Corporate, Retails and Residentials (bungalows, terres, apartments, condo, etc).

Also do 3d visuals and Animation.

Please contact for details.