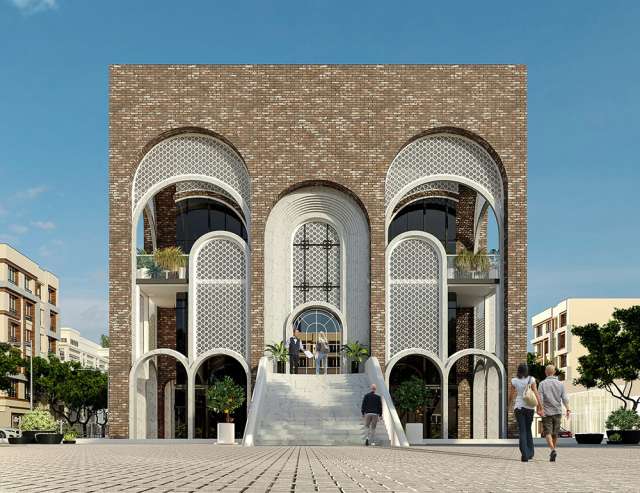 Erbil, Iraq
Traditional restaurant design in Duhok, Iraq.
A design output was expected to carry traditional traits in a contemporary context. This was the early design decision and client input. So to imply this vision, the first step started off with using one of the most traditional materials and also a common in the region, which is Brick in this case in order to fit the building proposal in the existing fabric of the scenery of the city and try to harmonize the proposal with the surrounding environment to be set out. One of the materials that have proved successful in our local environment is definitely Brick and Stone.
Category: Other Type: Exterior Views: 63 Date: 20/06/2022
Here you will find the projects and concepts of best architects and designers! The visualization and 3D modeling of these projects executed in various CAD applications. You may learn more about the author and his art-works by clicking on his name. Using the same way, you may go to 3D modeling and texture parts. All materials are free of charge.