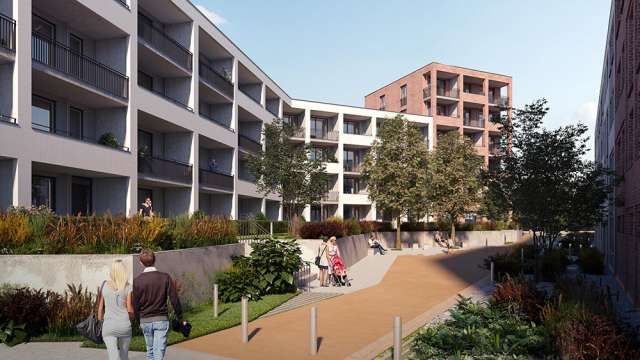 Munich, Germany
In the new residential area on Henschelstrasse in Munich-Lochhausen, 120 condominiums are being built in three structures. They form the eastern end of the construction area. The south-facing orientation of all apartments creates a direct connection to the surrounding nature with large loggias in front of them as green, individual open spaces. This is in the context of the green area of the Aubinger Lohe in the immediate vicinity.
Category: House Complex & Neighbourhood Type: Exterior Views: 185 Date: 16/10/2021
Here you will find the projects and concepts of best architects and designers! The visualization and 3D modeling of these projects executed in various CAD applications. You may learn more about the author and his art-works by clicking on his name. Using the same way, you may go to 3D modeling and texture parts. All materials are free of charge.