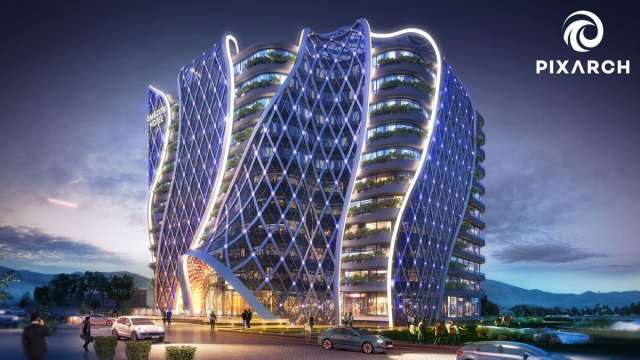 Karachi, Pakistan
The extensive and extravagant multi-level extensions are shown three dimensionally in all their grandeur. The exquisite setting in each exclusive space, whether atrium, apartments or amenities – all display the minutest details through the finest touches of Pixarch's virtuosity enhancers, for a regal outlook for you to be riveted.
Category: Hotels Type: Exterior Views: 1229 Date: 09/05/2020
Here you will find the projects and concepts of best architects and designers! The visualization and 3D modeling of these projects executed in various CAD applications. You may learn more about the author and his art-works by clicking on his name. Using the same way, you may go to 3D modeling and texture parts. All materials are free of charge.