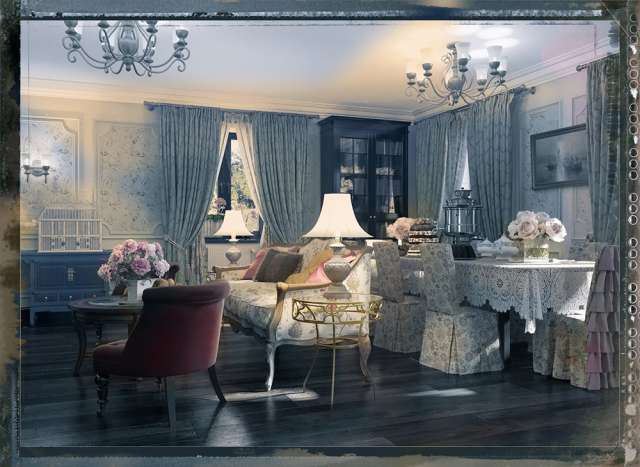 Moscow, Russia
The visual aesthetic basis was chosen as a contemporary classic style associated with old-russian country estate, a family environment and enjoyment of emotional warmth. As a mean of intensification of style of old-russian mood I've brought the old clock with a pendulum, the traditional samovar for festive family tea-party, curtains with decorative brushes, flower vases and blossom pots, cozy pillows on the sofa in a traditional classic style and rich flower patterns for finishing of fabric in the interior. I've also tryed to keep to pastel spring colors assosiated with spring blossom, fruit, beauty of Russian nature and traditional hospitality and soulfulness.
Link
Category: Private Houses Type: Interior Views: 415 Date: 10/08/2018
Here you will find the projects and concepts of best architects and designers! The visualization and 3D modeling of these projects executed in various CAD applications. You may learn more about the author and his art-works by clicking on his name. Using the same way, you may go to 3D modeling and texture parts. All materials are free of charge.