Largest stadium in the NFL by HKS Architects, Los Angeles, USA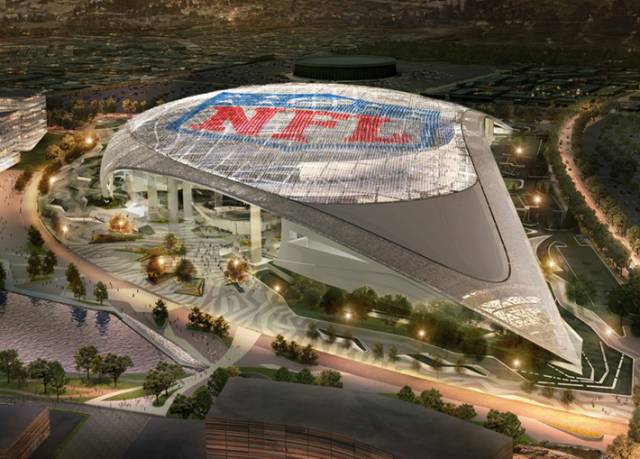 After 21 years of playing in St. Louis, the Rams are moving back to Los Angeles — and a new stadium will greet them. Slated to open in 2019, HKS's new LA Stadium will be the largest in the NFL (covering three acres) in addition to the home of the Los Angeles Rams.

After thorough research on the site's climate, the architects created a design that adapts to its surrounding environment and provides a pleasant interior venue. The perforated metal skin that wraps around the stadium includes outdoor rooms and plaza spaces — blurring the line between inside and outside. Additionally, an ETFE (transparent roof skin that protects guests from the outside elements) canopy allows for year-round events.

Furthermore, the venue will provide 70,000 fixed seats, with the option to entertain more than 100,000 fans. It will also host the Super Bowl in 2021.
Posted by: 3D-Archive | 11/01/2017 13:49
Login to Comment the Post