Nulman Lewis Student Center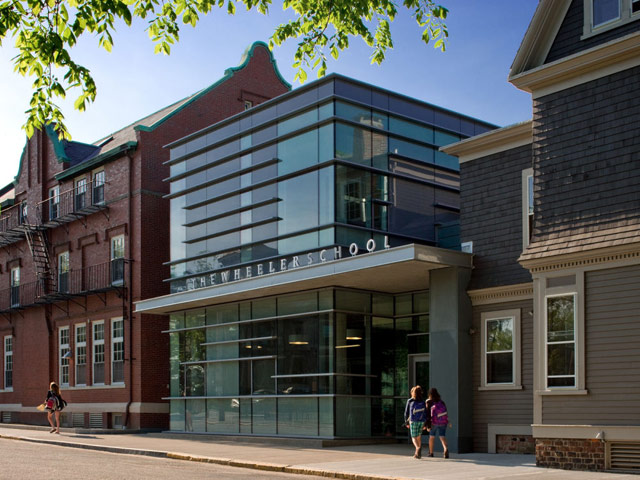 Constructed on a very narrow site between two buildings previously used for school maintenance activities, the new Nulman Lewis Student Center, designed by Ann Beha Architects, creates an exciting and innovative new arrival hub and community core for The Wheeler School.

It is a small building that makes some big campus connections and a welcoming student gateway, linking home life and school life. It's a place where the day-to-day activities of students, faculty, and staff merge, and where the kinds of friendships and informal inter-generational gatherings, so important in academic settings, can easily occur. It's also a bridge, physically connecting two existing structures of very different character- the Student Union and the historic Alumni house, unifying a key corner of the campus and giving the interior courtyard a new edge.
Posted by: 3D-Archive | 17/07/2009 11:14
Login to Comment the Post