Sheikh Khalifa Specialist Hospital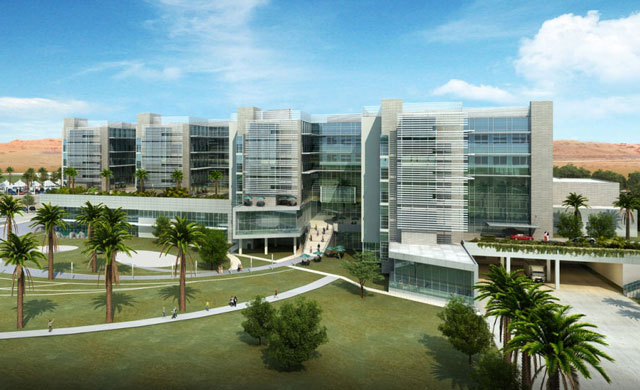 The 248-bed, 65,000 sq m (699,700 sq ft) Sheikh Khalifa Specialist Hospital in Ras Al Khaimah, UAE, is expected to be the most state-of-the-art medical facility in the area designed to accommodate the unique terrain, culture, customs, and history specific to the region.

Perkins Eastman provided consulting, planning, architectural, and interior design for a facility that will create a new standard for innovative, patient-centered, specialty-care in the area. Designed to the highest tertiary care standards combining the most advanced medical technology, international design, and healthcare planning solutions available, the six-story structure incorporates major specialty program elements including oncology, cardiology, a trauma center, and an emergency department. Patient privacy and healing are emphasized through the project's hospitality-like design including a genial network of calming lounges, sun-filled atriums, and other supportive environments throughout the facility.
Posted by: 3D-Archive | 26/11/2008 10:06
Login to Comment the Post