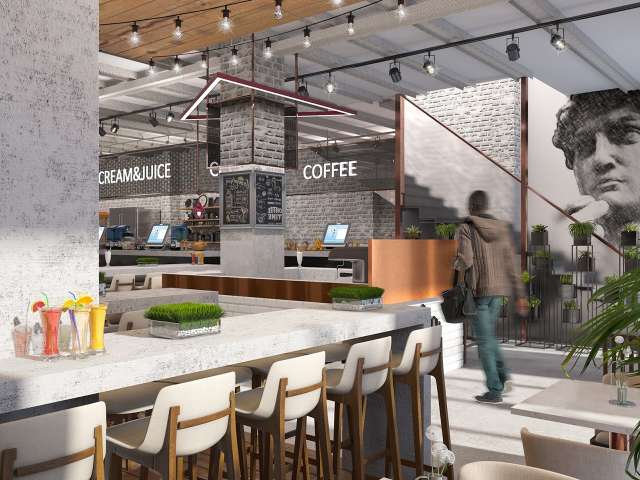 Moscow, Russia
Custom conceptual visualizations of food court Osobnyak Edi (Manor of Food): food court, cafe, bar, restaurant in the center of Moscow situated at the address 70/1 Novoslobodskaya Street, 23/2, Moscow. These conceptual visualizations with plant eco-style design in modern minimalist style are 3d sketches of the design ideas and style of food court of the ground floor and bar and restaurant of the first floor, created for Ulia Levina and Anastasiya Potapova as project leaders. In the project there was used furniture and lighting by Poliform, Cattelan Italia, SLV, Odeon Light and so on.
Link
Category: Leisure and Everyday Type: Interior Views: 231 Date: 14/02/2020
Here you will find the projects and concepts of best architects and designers! The visualization and 3D modeling of these projects executed in various CAD applications. You may learn more about the author and his art-works by clicking on his name. Using the same way, you may go to 3D modeling and texture parts. All materials are free of charge.