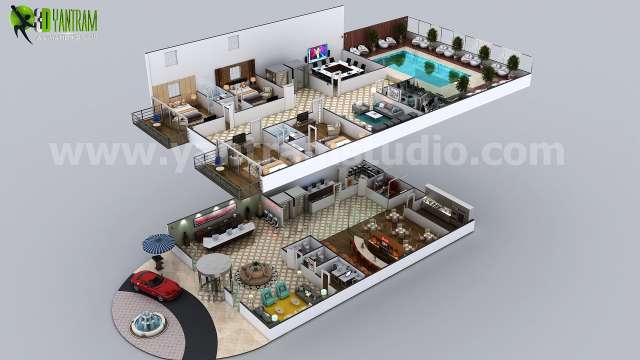 Ahmedabad, India
A Conceptual Vegas Style Multistory Hotel 3D Floorplan design for your hotel design ideas. In this floor plan we had developed all areas in that way where you can each area are perfect with detailing and color-combination.
Category: Hotels Type: Interior Views: 268 Date: 17/07/2017
Here you will find the projects and concepts of best architects and designers! The visualization and 3D modeling of these projects executed in various CAD applications. You may learn more about the author and his art-works by clicking on his name. Using the same way, you may go to 3D modeling and texture parts. All materials are free of charge.